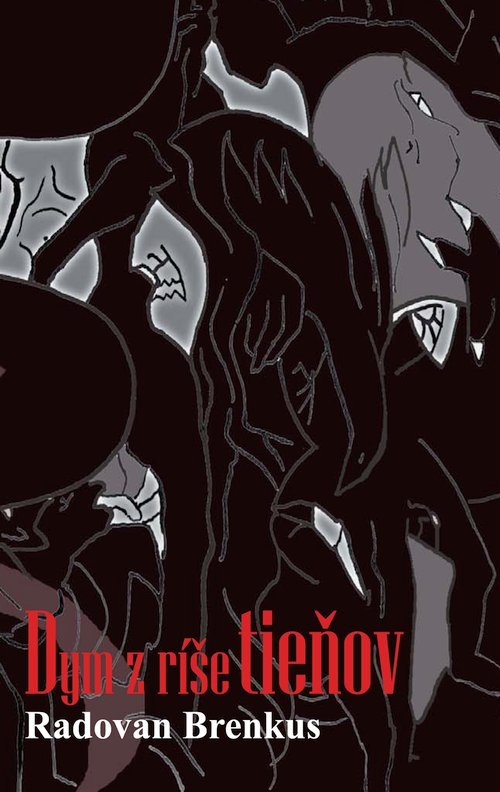 Smoke from the Realm of Shadows is the book title from author Radovan Brenkus from Košice. The book was published in these days with the support of Literary Fund in the Publishing House of the Slovak Writers' Society. The poem collection is ilustrated with graphic reproductions of Ľubomír Kepič.
"As in classical music is humoresque besides the tragic opera, so in the world poetry has its unsubstitutable place the black poetry. We could mention the authors such as Poe, Baudelaire or Trakl. If I was convinced, that there is nothing new to invent in this way, the enjoyment from my own creativity and from discovering a new connections, would have run off a long time ago. However, the dark optics does not need to satisfy everyone. Although I was judged for blasphemy by some of the readers, I still believe, the percipient readers number will increase," remarked Brenkus about his book. "If author is a witness, it does not mean, he performs the role of judge."
It is the fourth poem collection from representative of newgothic poetic wave. Except the book of stories – Hell Returns, he published the first poem collection – March of the Dead (1997), poetry Requiem in the Dust (2002) and Romance with a will-o'-the-wisp (2005).
Brenkus' literary work comes out in foreign journals abroad, as well. The part of his literary creation was translated into English, Polish, Russian, Ukrainian and Bulgarian.
Radovan Brenkus was born on the 30th of January 1974 in Bardejov. This author finished the study at University of P. J. Šafárik, at Science fakulty, in branch mathematics and physics. He worked as a teacher in Košice, later as a specialistic worker at Institute of Experimental Physics of Slovak Academy of Sciences. He founded the Pectus Publishing House and at the present he is involved in publishing of original and translation literature.